Depuis le 8 janvier dernier, l'acteur qui jouait le cultissime Chewbacca, Peter Mayhew est un brin nostalgique. Il diffuse ainsi sur son compte Twitter des photographies issues du tournage de la 1ere saga STAR WARS de George Lucas. Des images inédites, rares ou que l'on prend plaisir à revoir. Morceaux choisis agrémentés des commentaires de Peter Mayhew.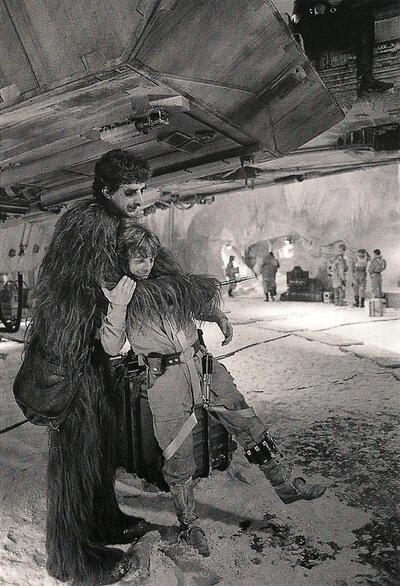 Peter Mayhew en costume de Chewbacca en train de faire un câlin à Mark Hamill
Either me giving @HamillHimself a wookiee hug to keep him warm, or a sleeper hold to get his wallet. Who remembers ?
A backlot, a bottle of wine, and the ever alluring @CarrieFFisher. The rest of this set stay in the archive 🙂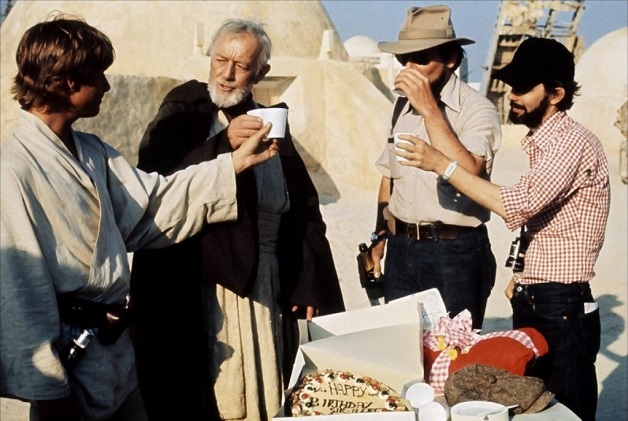 Celebrating Sir Alec Guinness's birthday in Southern Tunisia. April 2nd, 1977 I believe.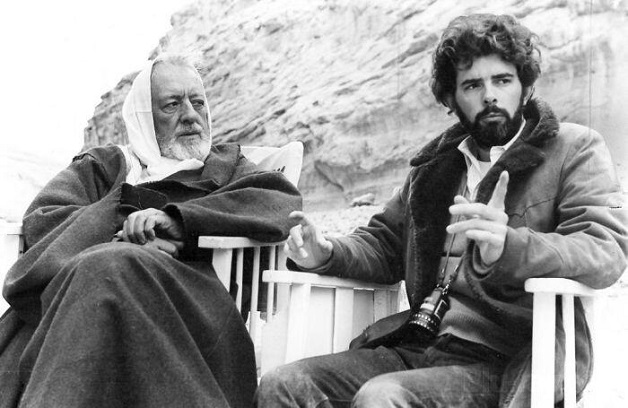 Sir Alec Guinness et George Lucas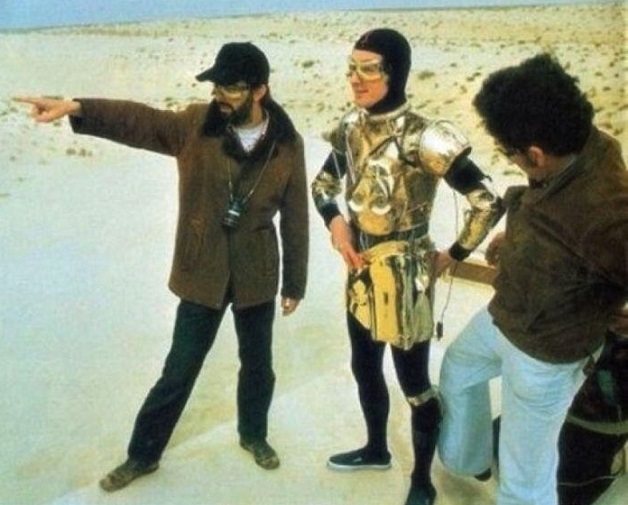 The original C3P0 costume, before the rewrites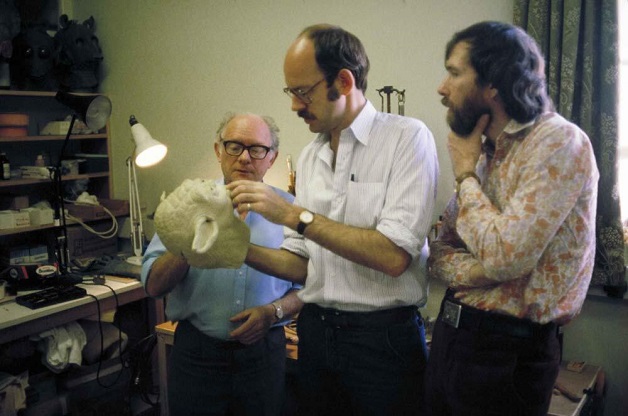 Yoda designer Stuart Freeborn, Yoda operator and voice Frank Oz, and Mr. Jim Henson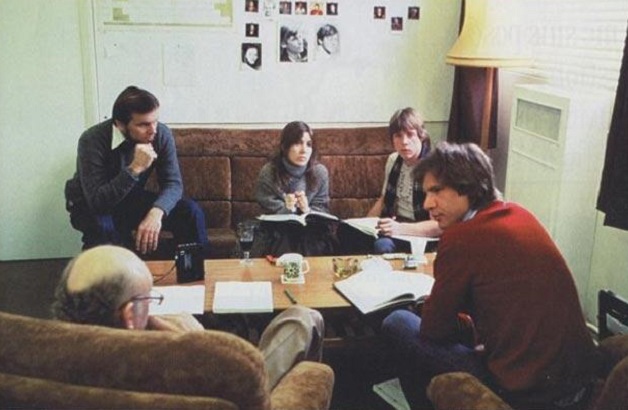 Gary Kurtz, Carrie Fisher, Mark Hamill, Harrison Ford, Irvin Kershner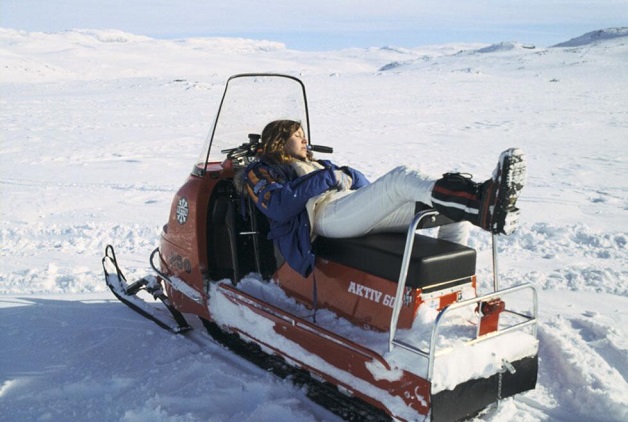 naptime!
The lovely Koo Stark, who played Camie in Episode VI. Her scenes didn't make it to the final film

Peter Mayhew et Kenneth George Baker alias R2-D2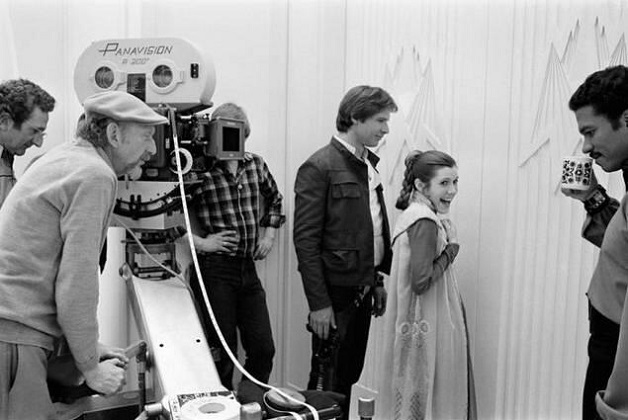 Apparemment Billy Dee Williams alias Lando Calrissian n'est pas du matin… After the first dozen scaldings we learned not to bother @realbdw until after his first cup of coffee…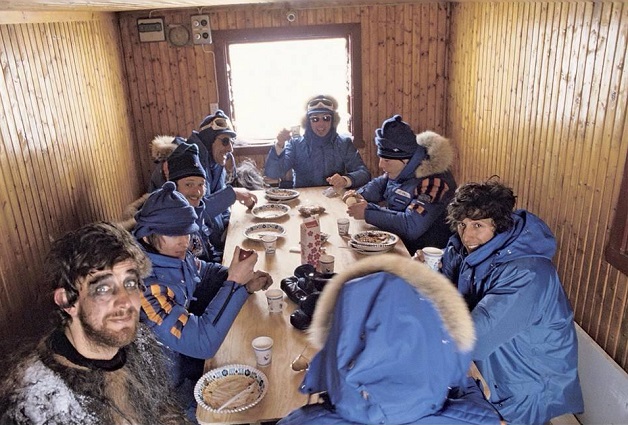 Ah, lunch on the Hardangerjøkulen glacier in Norway, where you ate fast or enjoyed your chicken pasta popsicle…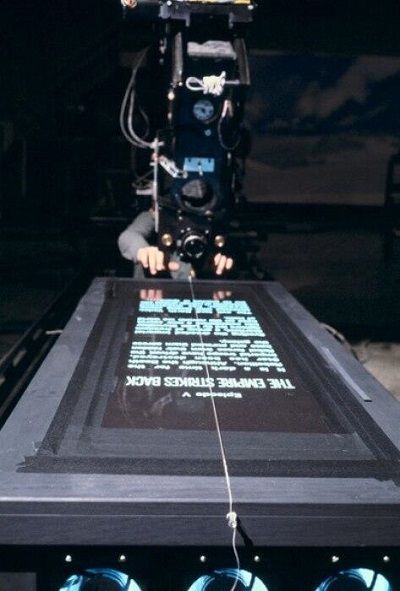 L'inventivité à défaut d'avoir les technologies adaptées…
Sometimes the pressure of performing weighed heavy. Should I say « AWWWROOO » or « AARRAGH-ROOO?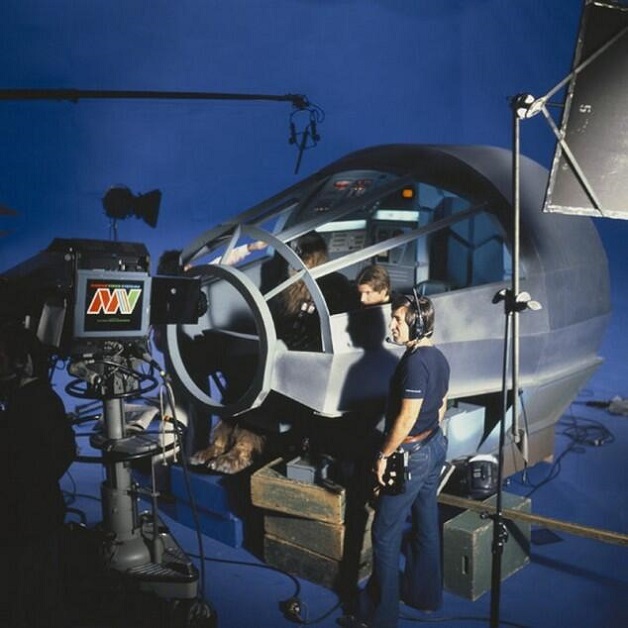 The Kessel Run got much quicker once they got my feet in the cockpit!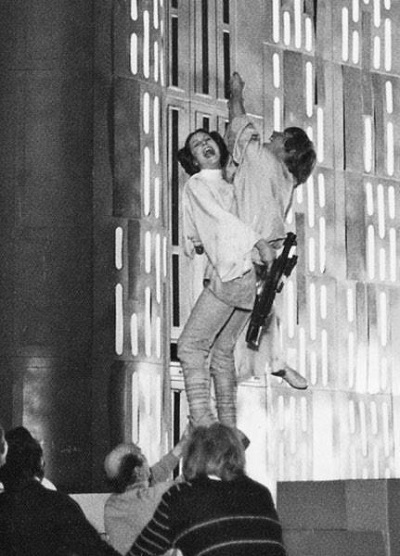 There is no joke to be made here. Move along people. Nothing to see. cough #kamasutracough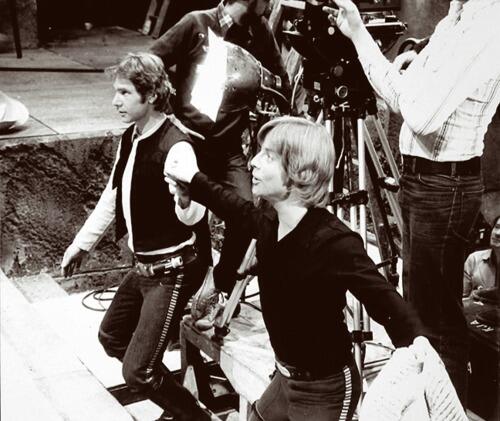 I want to be a pirate in the Pirates of Penzance Wear me silver-buckled slippers and me tight shiny pants I want to…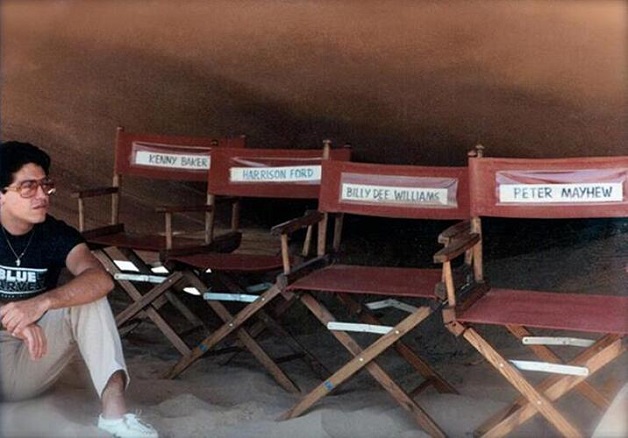 Our chairs on the set. Notice mine's in front. Take that Harrison!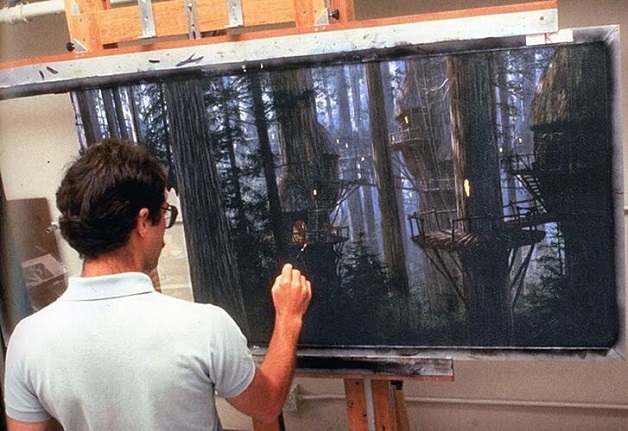 Some of the incredible matte painting that were used in the film. Such amazing talent!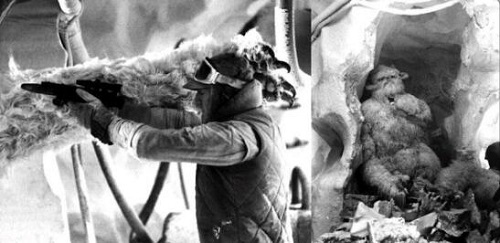 Those Wampas and their incredible arms. To bad the final attack scene got cut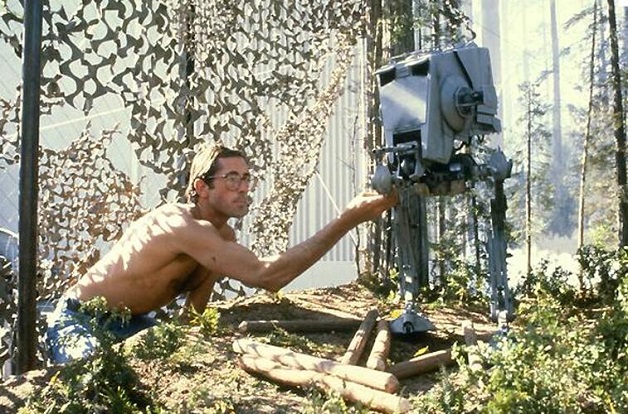 If you cant tell, I really admire all the animators, puppeteers, painters and other unsung heroes that you never see.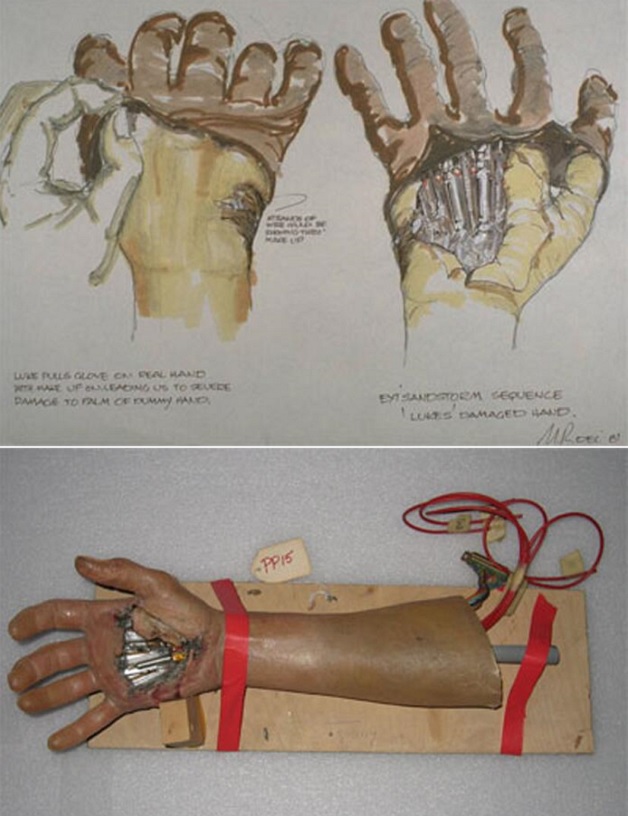 The conception phase And the reality. What amazing work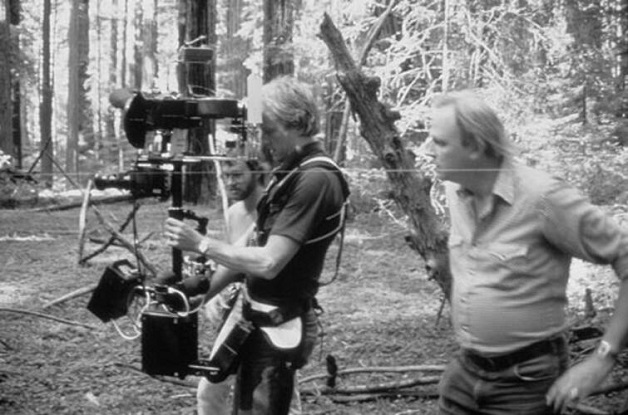 Steady cam work in the Red Wood Forest (or Endor). These guys walked so much every day. Amazing.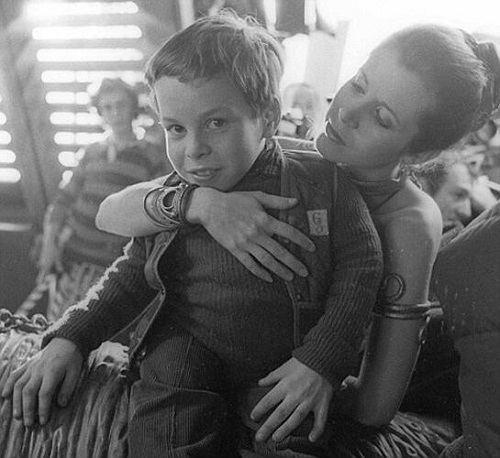 Warwick Davis qui joue l'un des Ewoks et qu'on a pu découvrir dans « Willow » en 1988
The most luscious princess in the galaxy and an 11 year old Warwick Davis. I want to be an 11 year old Warwick Davis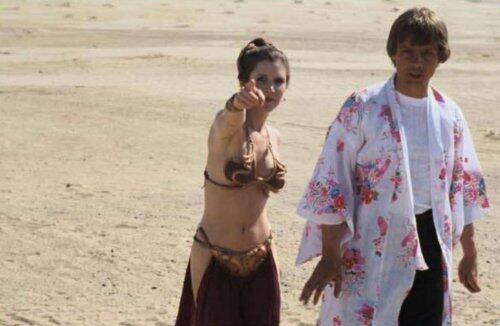 Its been 30 minutes, here is your gratuitous Chain-mail bikini shot. And look at @HamillHimself shirt!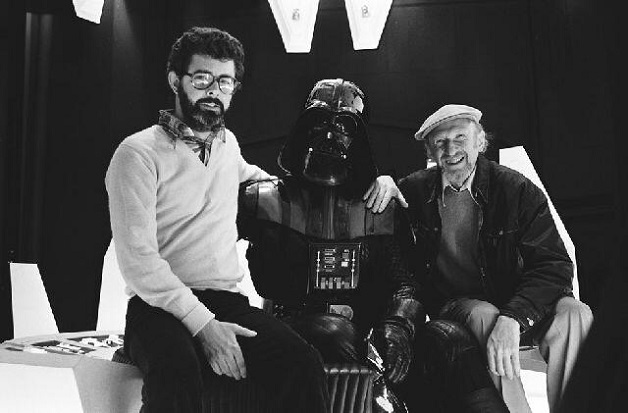 George Lucas, David Prowse et Irvin Kershner (réalisateur de L'Empire contre-attaque)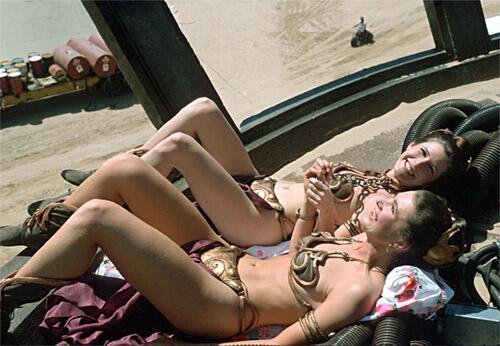 Ok, you lot really like pics of a certain princess! Here's one of Carrie and her stunt double. You're Welcome.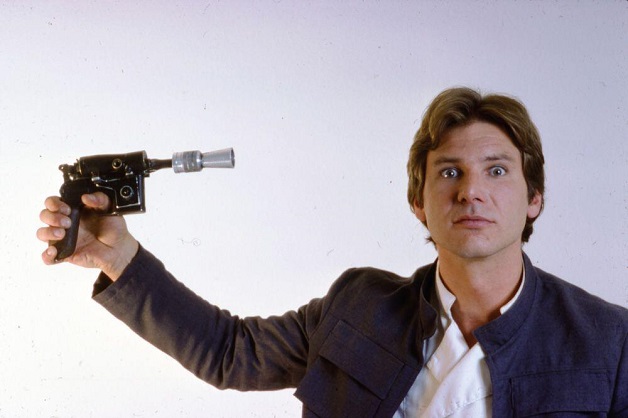 We all go a little crazy, sometimes